Consultant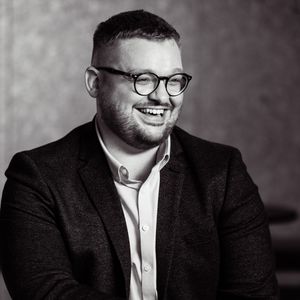 Back to jobs
Job description
About the company 
Our client is one of the largest and most experienced, independent specialist Building Information Modelling consultancies in Australasia. 
They developed a connected construction solution that combines Internet of Things (IoT) devices with motion sensors, environmental monitoring capability, and a simple-to-use platform.
They developed a piece of software that is deemed to be the future of construction. They unleash the power AI and demonstrate what it can do for the business. They are well established across ANZ and forecasting rapid growth in the near future.
They offer a people first and social culture with world class employee benefits. This is somewhere you will feel empowered, supported and cared for from day one. 
About the role 


The Senior UX Designer for this technology-driven SaaS product will be responsible for creating a seamless user experience for the product's customers. You'll work closely with development teams and product managers to understand the technical limitations and requirements of the software, while also considering the needs and expectations of the end-user. The Senior UX Designer uses design thinking, prototyping, and user testing to create intuitive and visually appealing interfaces that meet business goals and enhance the user experience. 
What do you need:


6+ years experience in a similar role, working on product design (SaaS)
Manufacturing/Engineering environment would be advantageous 
Proficiency with Figma and other related software
Have a deep understanding of user-centered design methodologies and are skilled in creating wireframes, prototypes, and high-fidelity designs.
Forward thinking and Technology driven mindset
Experience in developing early-stage solutions to complex problems with the wider team
Have worked withina Scrum Framework
Experience in providing clients with the best possible product experience requires designing, testing, and validating solutions.
You should be creative, energetic, and able to contribute to and promote ongoing enhancements of the design methodologies.
Maintain the right balance between being pragmatic and visionary during design implementation.
A positive & outgoing attitude
Strong interpersonal skills with the ability to build lasting relationships
Excellent verbal and written English skills
What's in it for you:
Inclusive Culture - collaboration is essential, everyone's opinion and input is genuinely valued.
Social clubs, quarterly performance bonus, insurance and more!
Work anywhere from NZ or Australia!
An outstanding opportunity to work with true experts.
Excellent career progression – they offer great opportunities for employees to seek new challenges and work in different areas of the organisation.
Unrivalled training and development opportunities – their in-house Academy hosts a wide range of internal and external courses and certification.
For further information please contact Chris Yardley for a confidential discussion to understand more about this business and the opportunities within it.
*Not the job you're looking for? Let's discuss what an ideal opportunity would look like for you, I'll do my best to discover it for you whilst maintaining your anonymity