Consultant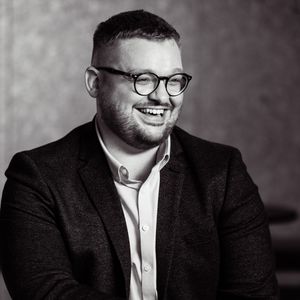 Back to jobs
Job description
A Christchurch-based Agency is looking to secure a new Head of Web Development & UX to manage a growing high-performing team. You will be passionate about Web Development and Design, leading your team with an energetic approach and keeping them driven and focused at all times.
As a Web Development Lead at this agency, you will play a key role in defining and executing our clients' web development strategies. You will lead a talented team of developers, working closely with designers, project managers, and clients to deliver engaging and effective websites and applications.
You will be the technical point of contact for their clients, and you will ensure that projects are delivered on time, within budget, and to a high standard of quality. You will bring your passion for web development, your expertise in current technologies, and your creative problem-solving skills to every project.
In this role, you will have the opportunity to lead the development of exciting and challenging projects, from concept to launch. You will also have the chance to mentor and guide junior developers, helping them to grow and develop their skills.

About you:
7+ years experience in digital design, web development and UX
Technical knowledge of Web frameworks and CMS, such as JAMstack, PHP, Laravel etc.
Experience managing a web development team
Strong understanding of UX techniques and website design and development
Experience managing engineering staff both operationally and technically
A proven track record in delivering successful digital projects on time, and within budget
Experience in Business Development and identifying new opportunities
Experience in the delivery of hardware and systems engineering projects
Sound knowledge of digital design and development
A proven track record in delivering successful digital projects
High attention to detail
Drives a team behaviour of constantly reviewing industry trends, competitors, and new technologies in order to identify critical strategic development
Able to influence at all levels
Excellent communication skills, both written and spoken
Thorough understanding of all digital KPIs controlling performance & ROI
Exceptional project management abilities and highly organised
Benefits:
Hybrid working options available with flexibility 
Highly competitive salary 
Work with an award-winning team 
Comprehensive Professional development 
Fantastic culture
For further information, please contact Chris Yardley for a confidential discussion to understand more about this business and its opportunities.
*Not the job you're looking for? Let's discuss what an ideal opportunity would look like for you. I'll do my best to discover it for you whilst maintaining your anonymity