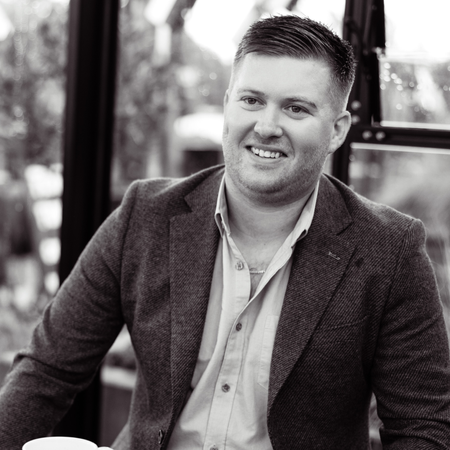 Back to Team
Sean
Buck
Principal Consultant | Surveying
Having spent 4 years working in Business Development for a telecommunications company in New Zealand, Sean decided to make the change into recruitment, looking after our Surveying sector. His laid back and personable nature makes him a perfect fit for our 84 team. Sean enjoys spending weekends with his young family, often consisting of BBQ's with friends and family. He is also a keen football and rugby fan.
​"Sean has done a great job sourcing employment for me from Australia. He took care of everything and the whole process ran smoothly and stress free. He knows the surveying industry in New Zealand well, and has some excellent contacts. I found Sean to be approachable, honest and upfront. From the first phone call he was focused on helping me achieve my desired outcome. I wouldn't hesitate to recommend him to anyone."​

Milton W, Senior Engineering Surveying

​"I only have praises for Sean's service. Painless, prompt and productive I say. Appreciate it!"

Reece M, Licensed Cadastral Surveyor

​"What Sean has done is really professional and high-efficient. It is hard to imagine how we made everything in 4 working days, from submitting my CV initially to a professional engineering job offer which suits my qualification and background plus an ideal salary + vehicle package. I would recommend Sean and Eighty4 Recruitment to my network."

"​A BIG thank you to Sean Buck for organising my interview... I found his conduct to be professional and friendly. Your assistance is greatly appreciated!"

Petrie S, Tech Specialist

​"Sean helped me get into my current role and he was an absolute pleasure to deal with. Very professional and responsive but also really friendly and easy to chat to."

"Very friendly and professional team. They keep you updated throughout the recruitment process, and look for the best opportunities for you as an individual to meet your expectations. They also have established long term relationships with their clients and customers and always stay in touch. I highly recommend them."​