Posted

11 May 2023

Salary

Competitive Base Salary + Carpark, Phone, Laptop, Friday 2pm Finish!

Location

Auckland

Job type

Permanent

Our Sectors

HR & Recruitment

Reference

BH-3822
Consultant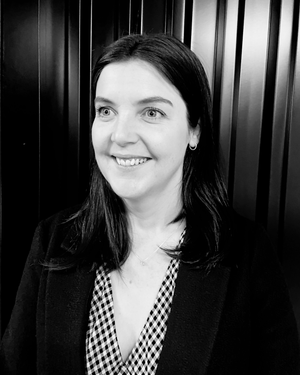 Back to jobs
Job description
Are you a pro at bringing the right people and the right jobs together? Do you thrive in a fast-paced, high-energy environment where you can just make things happen? Well, have we got the gig for you! We're on the hunt for a top-notch Candidate Manager to join our amazing team.
About Us:
We're not your average company. We're all about pushing boundaries, breaking moulds, and making waves in the Recruitment industry. Our team is filled with high-performing humans who are passionate about connecting exceptional talent with jaw-dropping opportunities. As a Candidate Manager, you'll play a crucial role in our vision to make dreams come true!
What You'll Do:
Go on a talent hunt like no other! Use your sleuthing skills to uncover amazing candidates through job boards, social media, and networking like a pro.
Become a talent matchmaker extraordinaire! Assess candidates, screen them like a boss, and make sure they're the perfect fit for our mind-blowing opportunities.
Conduct pre-employment checks (Reference checks, MOJ checks etc)
Build relationships that are memorable and personable! Be the go-to person for candidates, guiding them through the entire recruitment journey with a friendly smile and a lot of support.
Give candidates an experience they'll never forget! Conduct killer interviews, communicate job opportunities like a storyteller, and be available for them during the entire process.
Collaborate with our team to understand hiring needs, create epic strategies, and find those unicorns that will take us to the next level.
Stay on top of the game! Keep up with the latest recruitment trends, embrace innovation, and show the world that we're always 3 step ahead.
What You'll Bring:
Your recruitment experience will ensure your track record of success is bright!
Your communication skills are off the charts! You can connect with anyone, anywhere, and build relationships that last.
Attention to detail is your middle name! You dot the i's, cross the t's, and leave no stone unturned.
Tech-savviness is your jam! You know your way around applicant tracking systems and other nifty tools that make recruitment a breeze.
Team player? Heck yeah! ALL IN ! You can collaborate, communicate, and celebrate victories like a true champion 
You're all about diversity and inclusion, and you champion it every step of the way.
Experience in a fast-paced environment or sales but we're more interested in your skills and passion outside of work.
Most importantly… what do we offer?
Competitive base salary, Car park, laptop & fully expensed company phone
Surround yourself with a diverse team that's 43% female
Unrivaled growth and career development opportunities
Quarterly incentive events
Flexibility to work from home for 2 days a week
Birthday day off
Friday 2pm finish!
First class tech to streamline proccesses and allow you to do your best work
Most importantly.... Why Join 84?
Get ready for a wild ride! We're not here to play it safe. We're here to shake things up and make a real impact.
Embrace the adrenaline rush of a fast-paced environment where every day is an adventure.
We believe in taking care of our talent. Enjoy a competitive salary, cool benefits, and a supportive team that's got your back.
Never stop learning! We'll invest in your growth with professional development and training opportunities.
Work hard, play hard. We know the importance of balance, and we value YOU FIRST
 
We are proud finalists in the ' RCSA industry awards, the Westpac Business Awards for Strategy + Planning 2021, SEEK awards for Innovation and reached the Deloitte Fast50 in 2017
Our Mission is to "Empower you to grow"
Our Vision is to "Align everyone with their best path"
Our Values – we live and breathe them.
 
YOU FIRST
3 STEPS  AHEAD
ALL IN
Ready to start? Apply now!  
You won't get a job offer in your first interview.  We want to get to know you and you to know us.  If we're right for each other – everyone is all in to make this a success!