Back to Blogs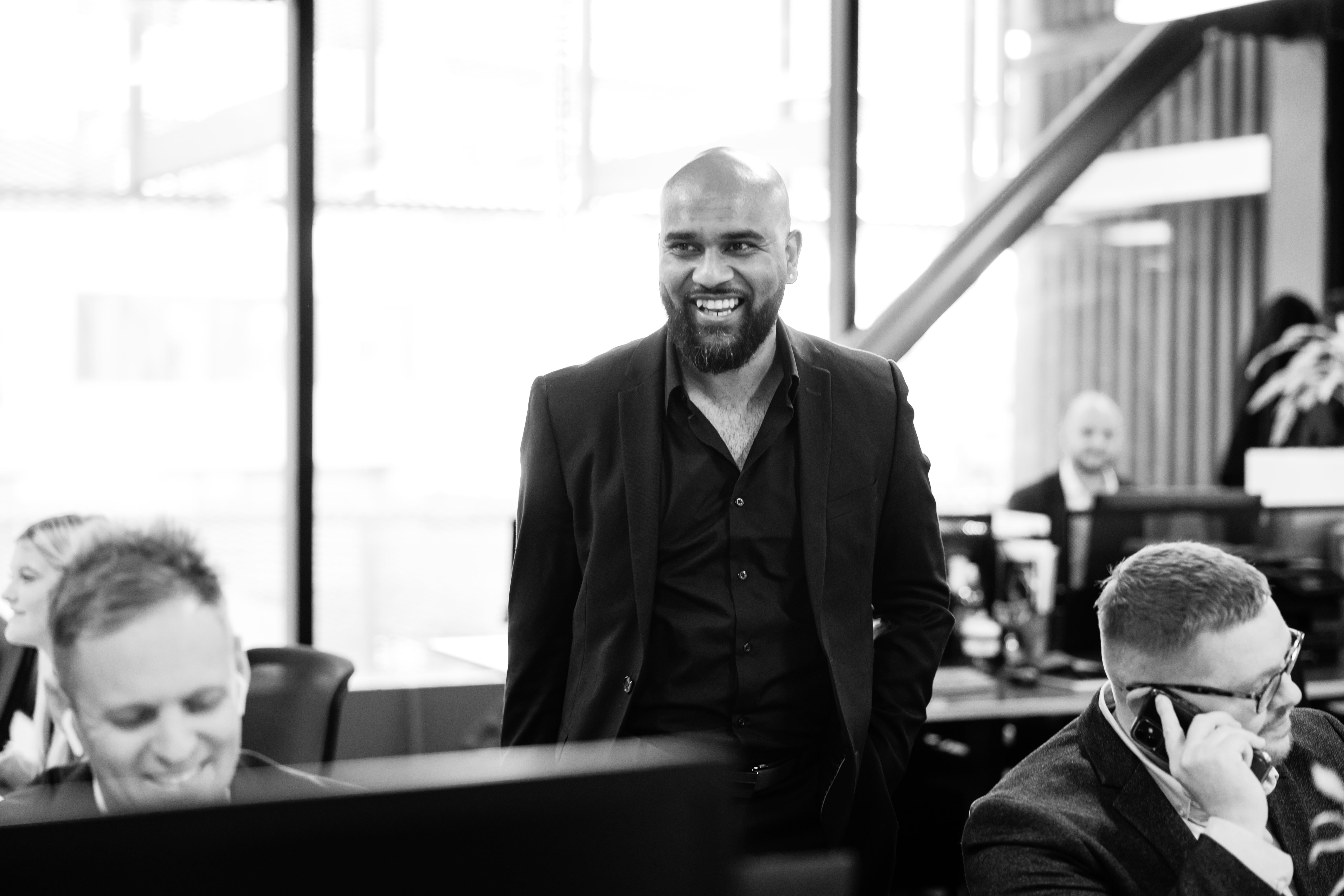 Sheldon Pillay: Senior Recruitment Consultant
​For Sheldon, the move into recruitment was a complete, fresh start. After over six years working in telecommunications infrastructure (big difference from recruitment, we know!), Sheldon got to a point in his career and home life where he was ready for the next challenge and to make a change. That's when, with no prior experience in the industry, he made the big leap into the recruitment game at 84.

After speaking to a friend who was in recruitment to get an understanding before taking the plunge, Sheldon was all in.

"If you're passionate about people and earning good money, recruitment is the space to be in. Admittedly, the start is hard, but it gets easier every time you move the needle."


You know it's the right move when everything just falls into place


While Sheldon's role at Spark Digital may seem a world away from the life of a recruiter, he knew he had what it would take to succeed in the role, thanks to his background in dealing with people.

"I was used to selling a product, but now I have to sell to a candidate and a company. I've had a background in dealing with different people as a Business Development Owner, and am comfortable talking with people face-to-face which has really proven helpful in the recruitment space"
As any good recruiter will tell you, you need to be willing to pick up a phone and start building trust from the get-go, and Sheldon was willing to do the legwork. At first, it was about learning all of the little tips and tricks, as well as understanding whole sectors and the different layers that go into new jobs.
Luckily for Sheldon, the learning curve was exactly the challenge he was after.
He says he's still learning, after quickly having been promoted from 'Resourcer' to 'Consultant' only three months into the role, and has very recently been promoted from to 'Senior Consultant'- the fastest ever promotion trajectory from Recruitment Resourcer to Senior Recruitment Consultant here at 84!
​
The best part? Company culture


When most people move roles, how they feel in their first few months on the job is largely down to how supportive their team is. For Sheldon, this has definitely been the case at 84.

"The team has been amazing, everyone has been supportive and helpful along the journey and the company culture is really good. For me, I think you want to work for the company, not necessarily just do the job – so I love going above and beyond here."
In some respects, it was the people aspect of the job that swayed Sheldon from another pathway.

"Before 84, I already had an offer in another industry as a salesman. But after having a chat with Mark and Mairead, I thought I'd give this a go. I've always been interested [in recruitment] but never had the opportunity to give it a go. The way I feel and the way Mark explained it to me – everything just slotted into place. Plus, the earning potential is incredible, especially with a small family."



It's not all about the job, it's about personal growth too


A big part of any new role, is not only how it will push you professionally, but how you grow as a person too. Sheldon has found through his journey at 84 that he's growing and changing as he progresses through the role.
"I've learnt about respect, in the sense of you get what you give, through working with lots of different people. I need to respect both the client and the candidate. It's someone's career/future that you are holding in your hand. I'm also always learning something new - it's like learning to swim. I can now paddle in water, but not quite backstroke!"



As for Sheldon's words of advice for those considering recruitment?


There's no denying that recruitment, while rewarding, is a role that pushes people and tests the comfort zone – so as Sheldon experienced, it pays to be all in.
"You need to go all in, or all out. You can't be half-arsed. You need to grind and you need to push yourself hard. If you only put half effort in, you will only get half-output (if that) You need to keep everyone engaged and stay up to date with both sides (candidate and client)."
Now on the other side of the recruitment desk and loving it, his final words of advice are this;

"If you're considering becoming a recruiter, the key things are personality – make sure you let it shine through, engaging with people and build meaningful relationships, and lastly, building rapport quickly. If you're a people person, you're optimistic and confident, you'll do well".

As for us at 84, we're excited to see where Sheldon's drive takes him in the next few years in the team!
PS, we're always hiring! Whether you've been in recruitment for years or never at all, we'd love to chat! Get in touch and tell us your story!