Back to Blogs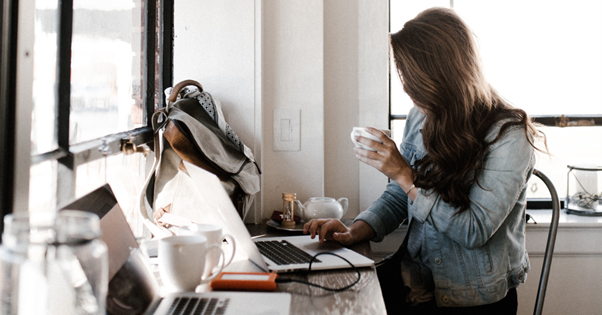 Why A Temp Role Could Be A Game-Changer For Your Career
When we think of work, usually there are two paths that come to mind - working full-time for a company, or working for yourself. The path that's often overlooked, is temporary work.
Temp work is an employment situation or working arrangement that's limited to a defined period of time. This could be as short as two weeks or as long as 12 months. Not to be confused with a fixed-term role, temp work is where you're employed by your recruitment agency or the business to fulfill a role for a period of time.
But what's so great about temp work and why is it such a game-changer for so many people?
We spoke with our resident temp work expert and Recruitment Consultant, Jess Miller, about why temp work has been such a great option for many of her candidates - you might be surprised by what's out there!


How does temp employment work?

The process for becoming a temp employee is straightforward, and for the most part, managed through your recruitment agency. It begins with a conversation with a recruiter.
"Usually, I'd sit down and interview a temp candidate and go through a screening process, build a bit of rapport and get an idea of the candidate's skill set and what they're looking for. All going well, I'll then try and match them with a temp role that suits their situation best" says Jess.
Some temps work for multiple agencies, but there are more benefits to building a good relationship between one agency or recruiter.
"Gaps between contracts can come with the territory of temp work. That's why it's a good idea to exclusively work with one recruiter that you enjoy working with. They'll be able to look out for assignments for you and line up dates for when you're finishing. If you build a good relationship and prove to be reliable, we'll make sure you're always in work to the best of our ability."
There are a range of different temp roles available too. Here at 84 we usually work in the business support and administration space (general office support, reception and clerical duties, PA, EA and accounts administration) but there's no real rule as to what a temp role can be. It's all levels and all industries inclusive.

​
What's in it for employers?

Using a temp placement to fulfill a role comes with a few benefits for employers as well. As Jess puts it, there's a huge list of reasons why an employer might opt for a temporary employee.
"Generally, it's because a company has a temporary situation and they need more hands-on-deck, and fast. Sometimes it's because there's a huge body of work to be completed and they need extra employees to get the job done, and sometimes it's because people are sick and employers need cover. Temp employees have become a reliable option when employers are dealing with extended sick leave periods - such as extended ACC leave or to support during periods of time when employees are impacted due to Covid-19 regulations. It's perfect for employers who know that cover isn't likely to be needed long term".
It's all about pairing employers who need help, with reliable employees who need a place to work.
​
​
What's in it for you, the employee?

There are a number of reasons why people choose to fill temp roles, as opposed to interviewing for a full-time gig or running their own business. Jess says that there are three main reasons her candidates choose to temp.

​
1. You'll quickly become a 'Jack of all trades'
​
Say goodbye to stagnating in one role for a number of years, temp roles are a unique opportunity to grow your skills base, and quickly.
"Sometimes an employee that's permanently in one business isn't always learning new software, using their full range of skills or challenged to pick up new skills. That's the advantage to working in the temp space, and we see it all the time too - once people have done three or four temp placements they become a bit of a whiz around the office space."
​
​
2. You get to 'try before you buy'
​
If you're the kind of person that likes to keep things fresh and interesting and put all of your skills to work, temp work could be the perfect option.
"It gives you exposure to a variety of companies and a variety of roles. You can try out something before you decide to work in it long term. Different companies and sectors, environments, office spaces - you get to try everything out and discover what you like" says Jess.
​
​
3. It's flexible


There aren't many roles that truly put you in the driver's seat, and give you the opportunity to pick and choose which jobs you'd like to do, when and how. As Jess explains:
"There's a lot of flexibility, you can be more specific on your work hours, specify any dates you may need off, and plan when you start and finish a role - and generally it works because companies need employees and are willing to offer flexible arrangements."

​
Could temp work be the right fit for you and your lifestyle?


Temp work can be a great opportunity to introduce some flexibility into your life and gain control of when and who you want to work with. That's why there are so many circumstances that temp work lends itself to, Jess explains.
"I've had a lot of candidates come through who love to travel, and are working in the temp space until borders open and they can head overseas as soon as possible. It's also been great for parents who are juggling family life and looking for roles where they can work from home with a lot of flexibility"
It's also a great way to gain experience and make that calculated career jump you've been considering.
"I recently had a candidate that had been working in retail and wanted to move into administration. The problem was that it's quite hard to get over that 'hump' of missing experience and transition industries. Through temp work, she's been able to get that experience, learn how an office works, grow her admin skills and is ready now to move into administration full time as a career. Temp work has been the perfect stepping stone."
While circumstances are always important, Jess says the most important thing is having a personality that thrives in a temp work environment.
"It's great for someone that likes a lot of variety, can work at pace and has good time management skills. If you're a quick learner and take pride in your work despite how long you're going to be doing it for, you'll fit in perfectly.
​
Want to know more?
We're always looking for awesome candidates to fill our roles in the temp space. If you'd like to know more, drop Jess an email at jessica@84recruitment.co.nz​