Back to Blogs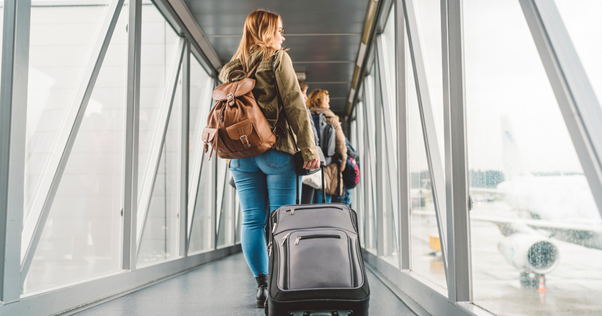 How To Make Your Business Attractive To Overseas Talent
Ever since Covid-19 made its way to Kiwi shores back in 2020, the local talent marketplace has been a dogfight between companies competing within the same pool of candidates. We've seen the direct effects of this make their way to the forefront, from the great resignation seeing thousands of Kiwis leaving their roles for better opportunities, to salaries inflating 3% in the first quarter of 2022 alone.
The strain on the local talent pool is set to further tighten too, with surveys indicating that upwards of 120,000 New Zealanders are planning to head abroad with border restrictions easing and opportunities in foreign workforces becoming evermore enticing with the dangling carrot of high salaries, benefits and the ability to travel once again.
While the mass exodus is unavoidable, the work here in New Zealand still needs to be done and productivity goals still to be met - but who is going to do the heavy lifting if not our local workforce?
If you haven't yet considered broadening your employment horizons and targeting the overseas workforce to join your team, there is no better time than the present. We're going to see people migrating in this direction from places like Asia and the US very soon and so Kiwi businesses need to be 3 steps ahead and ready to attract international talent.
We spoke with our Managing Director, Mark Fisher, for his take on how our local NZ businesses can be visible and competitive in the global market.


Attracting candidates and selling the 'NZ story'
It might sound like marketing 101, but when trying to attract candidates overseas, always think of your target audience and tailor your messaging to really speak to them. The same job ad you're using for local talent won't work the same magic on overseas candidates.
"It's about putting yourself in the shoes of the individual and weighing up why they'd want to pick New Zealand – because it's not going to just be New Zealand they're choosing from. What specifically will they gain coming to your business in this country?" Mark explains.
The key difference between Kiwi and international candidates is that people looking to move countries are naturally going to have a lot more questions. As Kiwi businesses, it's our job to front foot these questions, which aren't always about the role offered. You're selling the lifestyle, as much as you're selling the job.
"We can't really sell ourselves in paying the most – we simply don't. But there are other reasons that people move here we can focus on, like our clean and green image, our friendly people and access to the things we love like the mountains, beaches, bush."
In short, sell the Kiwi dream - we have a great spot here in the corner of the globe and can genuinely offer a unique lifestyle.


Marketing in the right places
In New Zealand, we're blessed with two degrees of separation. A lot of our workforce movement can be achieved by networking and using connections, plus, we're small enough that it's likely that if your business is relatively established, at least one person in a handful will have heard of you.
When attracting overseas talent, we're less able to rely on word of mouth. That's why having a strong website and social media presence is absolutely critical to nail before you begin to promote overseas. Your website is your storefront and your social media is your signage, and overseas candidates will be checking online to see if you're legitimate and worth packing up hauling their life to New Zealand for.
Once you've got the basics sorted, invest in digital marketing.
"Everyone has access to LinkedIn and digital marketing channels like Google ads, but really, you need to talk to specialists about how you might promote your messaging. If you have a target audience in mind (perhaps a certain country), it's worth thinking about what they specifically want to know, and what digital marketing spaces will allow you to best connect with them."
Of course, this is all in addition to your usual job boards.
"Places like Seek.co.nz are still useful to get overseas traffic and people who are genuinely looking for new roles and opportunities. The difference is, you've got to catch their eye with good effective marketing that's targeted at overseas talent."


Retaining talent through a smooth transition to NZ
This is a big one. If you put yourself in the position of a person or family moving countries, there are a lot of logistical questions to be answered and financial problems to be solved before they can feel confident signing onboard.
Making sure that people are really aligned with roles and that a company is a good fit for them is a core value here at Eighty4, and this applies even more so when it comes to moving overseas for a role.
"Do the legwork upfront, don't just offer someone a job because they're looking for a ticket to New Zealand and you need a worker. Spend the time to get to know them as people and as a family, and understand what it is they're looking to achieve. That conversation starts right from first contact and all the way through to them arriving."
We'd also suggest being proactive and thinking through how living in the area local to your business might look, and removing the guesswork.
"If your office is in a particular location, show them cost-effective places to live, send them average rent costs and resources as to where to find a rental and what schools are nearby. Your local knowledge is vital. Show them how easy it can be without putting it all on their shoulders."
Last but not least, moving countries is expensive. Flights, rental bonds, moving furniture - all of these things are costly and could potentially put candidates off relocating. The more you're able to offer to mitigate this, the better.
"Relocation packages and thinking about how you can support someone coming over are helpful. That could mean paying for flights, covering the first three to six months of accommodation, or even offering to organise moving furniture. These extra perks and benefits make the transition as easy as possible because it's a major move for anyone."
It's all about removing the barriers that might stop people from making the decision.

​
Don't do it alone: Partner up and leverage resources
You might be reading this and thinking "this all sounds like a lot of work, is it really worth it?".
The answer is yes, definitely, and you don't have to do it alone. There are a number of companies and organisations you can partner with to make lighter work of immigration.
"It's doable. We see lots of large businesses doing international roadshows now and I'm already seeing the shift in hiring mindset. What I'd say is partner up - there are lots of companies you can work with to help with the transition to New Zealand. Look into getting accredited, and leverage the resources available."
"What do you mean by resources?", we hear you say. Don't worry, we'll give you the cheat code - here are some of the absolutely key resources we use right here at 84.
Accreditation for the AEWV: Employers can get accreditation to use the Accredited Employer Work Visa (AEWV) to hire migrants on visas for up to 3 years, which speeds up the process.

VisaView: Use this to check the conditions of a migrant's Visa and whether they can legally work for you.

New Zealand Immigration Adviser's Authority: Working with an adviser means you get expert knowledge on tap, and they're qualified to do things like apply for Visas on behalf of clients.

Directory of Immigration Lawyers: Make sure your documentation is in tip-top shape and get legal advice.

Industry partnerships: Immigration New Zealand partners with certain industries to streamline Visa processing.
​

Why consider international talent now?
Things are changing here in New Zealand, and now is the time to get ready to open your doors and look beyond our backyard for talent. As Mark says, without overseas talent, we might find that Kiwi businesses are stalled.
"We've got a huge demand in New Zealand across industries, there's no one that's not looking for employees right now, it's a talent shortage. The only way we are going to rebuild as a nation and increase productivity is to grow our workforce, so businesses need to be open to the international market."
There's no better time than now.
Want further advice on connecting with international talent? We're here to help. Get in touch with Mark at mark@84recruitment.co.nz