Back to Blogs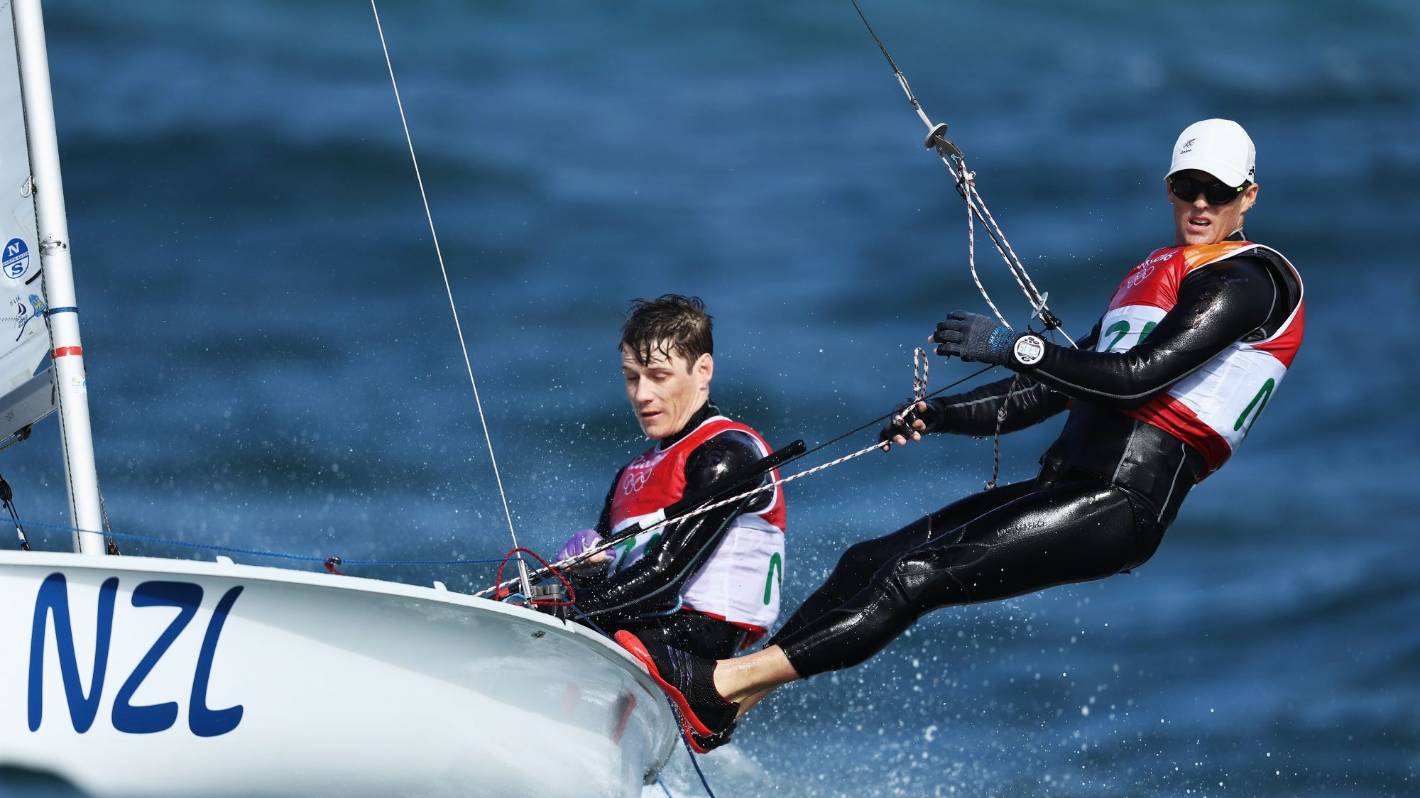 Olympian Daniel Willcox: How Sailing Translated To A Corporate Career
Often what makes a candidate such an excellent fit for a role, is less about formal work experience and more about transferable skills, personality, and motivation. For Olympian Daniel Willcox, his experience in Men's 470 sailing at the Rio and Tokyo Olympic games gave him the toolkit he needed to kickstart his career here at 84 and make the transition from the sporting world to the corporate world.
Dan's journey began with a two-week stint in MIQ following competing in Tokyo, where he had to reconsider what direction he wanted his career to go in.
Serendipitously, Dan bumped into an old friend on the beach - our very own Consultant, Jess Miller - who connected him with our Managing Director Mark Fisher. In that conversation, Mark quickly saw the potential and invaluable transferable skills from competitive sailing.
Nine months later, Dan is loving the role, having moved quickly up the ranks from Recruitment Resourcer to Consultant. We caught up with Dan to pick his brain on the lessons he learnt from Olympic Sailing that transferred into the corporate world and towards landing his current role.

Reflect on your performance with brutal honesty
The first key skill that Dan learned from his sailing experience, was always to be as brutally honest with yourself when reviewing your performance.
"You're rewatching events and using them to gauge where you're at. You have to be honest about what things are working, what things aren't, and where the priorities lie to improve."
The ability to critically reflect and use the insights to build is what's allowed Dan to jump into an industry he'd never worked in before, pick things up quickly and grow.
"That process relates well to recruitment because every time you work with a new client or place a candidate in a role, there are always lessons learnt. It applies to any corporate job - the ability to reflect on experiences and tweak to improve is that 'learning mindset' and results in a steady rate of improvement."

If at first, you don't succeed, try again
It's no secret that our representatives at the Olympic games, no matter the sporting code, have worked tirelessly to earn their spot and compete. For Dan, it's the behind-the-scenes work ethic and unwavering perseverance that he credits to his sporting success.
"It takes a strong work ethic to even get to the Olympics, let alone become a medal contender. Everyone lining up at the Olympics has put some serious time into their trade, so it really comes down to who's made the best use of their time and come up with creative ways to do that."
In any industry, having a strong work ethic will get you a long way. Corporate roles often favour people who can sit down, focus, and get the work done reliably. Dan attributes a lot of his quick progression within his role already to that same perseverance and work ethic learnt in sport.

Working in a team
It might seem cliche but working in a corporate environment inevitably means being able to operate in a team as a unit.
The Men's 470 is inherently a team event, but anyone who heads to the Olympics knows that it's not a solo endeavour. There's a lot that goes on around the athlete - nutritionists, coaches, and psychologists to name a few. This team-orientated mindset has set Dan up in the corporate world.
"You've got to create an environment in sport where it's enjoyable and you're having fun, so you want to show up each day. If you're doing that, you're putting yourself in a good space to learn, grow and get better."
At the end of the day, the way you show up for your team makes a difference to the outcome.
"By being all in and bringing that positive energy, it can really make a difference to your teammates, your coach and everyone around you. If everyone is showing up on that same page, you can help one another."

Reading and connecting with people
People are at the heart of what we do here at 84 Recruitment and getting a good read of candidates and clients quickly so you can connect and align their paths requires a bit of practice. For Dan, thanks to the need to network to improve in the sporting world, this particular skill felt like second nature.
"Our team was a tight triangle of people, but outside of that, we were always trying to grab nuggets of information from external people that would help us improve. You might hear about someone in the industry with a certain experience or skill set – we'd definitely be tapping those people on the shoulder, grabbing coffee with them to pick their brain and being quite methodical about who we choose to learn from."
Of course, it's not just recruitment that requires this particular business acumen. In the world of ladder climbing in large businesses, with multiple stakeholders and clients to manage, the skill of being able to confidently network can set a person apart from the pack.
"Sport has definitely helped with this and I'm pretty comfortable with networking. I think if you're able to refine the skillset to the corporate environment, have a generally good read of people and ask the right questions – you'll do well, especially in recruitment!"

Dealing with wins and losses
With any job, there are natural ups and downs, but recruitment in particular can be quite turbulent. Compared to the cut-throat world of Olympic competition, these highs and lows are manageable.
"You get a thick skin in sport. You put your heart and your soul into it, and it can be quite lonely. You'll be out doing a two-hour cardio session on a Saturday morning when your mates are in bed after a big night out. You make the sacrifices and at the end of the day, things might not go your way. Despite that, you have to pick yourself up and refocus for the next one."
Dan uses his thick skin to his advantage to weather the changes in his new corporate role.
"In most jobs, you're going to be dealing with people and naturally things will happen that you aren't expecting. Deals fall through quite often, so you do have to pick yourself up and keep going."
"I've landed in a good place"
Dan says he wouldn't trade his experience in Olympic sailing for the world, but he's stoked to have ended up in the place he is and to have found so many commonalities between the sporting mindset and the corporate world.
"Being on the phone, talking to people, understanding their goals and aligning them with their best path – that's something I think sports has really helped with and I'm loving being a part of."
We can't wait to see where his mindset takes him next.​