Back to Blogs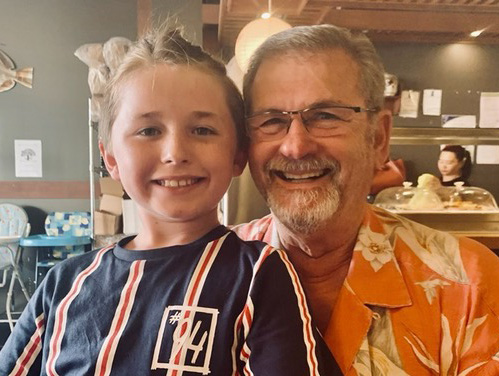 Giving Back As A Big Buddy
​Ed Ackman has been a Big Buddy to Marshall (12), for 2 years. The pair live on the Auckland North Shore. Now retired from a career in advertising, and with no children of his own, Ed decided it was time to give back and became a Big Buddy.
"You'd think, as I once did, that as a Big Buddy there'd be plenty of opportunities to pass on what time and experience has shown me. To some extent that is true, but after two years with my Little Buddy, a boy who I might add is not yet even in his teens, I have learned much more from him than he has from me. He understands the digital world as I understood a football. I have been foolish enough to play Xbox with him and be humiliated as his scores look like cricket and mine like soccer.
A lot of his outlook has been influenced and informed, no doubt, through digital media and a freedom of access to information, good and bad. We had only TV, but that was heavily censored – a million light-years away from the internet of today.
We sat down recently to assemble an incredibly complex model of a steam train, with hundreds of parts and 20 pages of diagrams and instructions. I was reduced to pushing the parts out of the sheet as he proceeded by himself put it together faster than The Flash. His language skills leave me speechless. He is as fluent and articulate as an adult when he wants to be, and like most kids, quiet when he's naughty.
We do all sorts of things: bumper cars, jump trampolining, museums, VR rooms, walks, water pistol fights in the backyard, Naval station, Rainbows End, Lego exhibitions plus many more, and we enjoy them all. But most of all he loves eating burgers. Just loves 'em! That, and Xbox, which he cannot play unless he is good. Unfortunately, bad behaviour (what kid is free of this?) means weeks will sometimes pass with the screen blank.
I am so lucky to have been matched with Marshall, and his lovely family, who have warmly included me in. I appreciate what a gift being a Big Buddy has been for me and I look forward to every moment my Little Buddy and I are together."
If you're interested in becoming a Big Buddy or keen to hear how you can support the charity, head over to their website for more info here.