Back to Blogs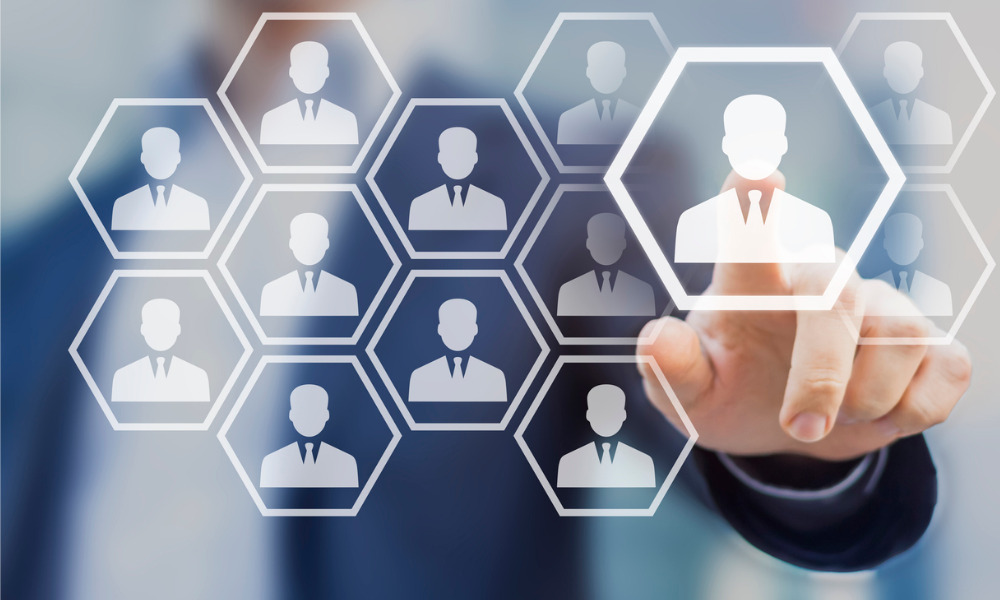 Recruitment Trends In 2023
​It's cliché, but don't the years always seem to pass by quicker each time a new one rolls around? They say its because as we get older, we don't have as many 'new' experiences, and thinking back over 2022, it does seem that not a lot of 'new' things happened in the civil sector. Hence, it's really flown by.
Whilst we've had great innovations by people in our industry, incredible progress on the diversification of our workforces and very meaningful steps forward in the area of mental health, I feel it has been a somewhat lacklustre year both in terms of boosting the future infrastructure pipeline and companies having enough people to staff their all their projects.
As I have done for the past few, I'm looking back over my article from the end of last year and reviewing my crystal ball recruitment predications to see how accurate or not I was. Pretty spot on thankfully, and as you are unlikely to go digging through your past magazine issues to check, I'll discuss here:


Job Flexibility and Remote work increasing

​
Post-covid lockdowns this was almost mandated anyway so not hard to conceive that it would continue, but companies have really built flexible or hybrid work options into a lot of their roles over the past year. Mostly driven by the acute staff shortages, organisations have been forced, not by the government, but by employees to radically change their approach to working from home, job flexibility and what constitutes role performance. Globally, Covid has fundamentally altered the work environment and civil construction has not been immune to its effects.
​
Work-life balance

​
​Throughout 2022 we saw a significant increase in demand for jobs with a lower working-hours requirement, or expectation from a greater percentage of the candidate we interact with. Many younger employees in the earlier stages of their careers are now looking for greater 'work-life balance' and are opting out of a construction delivery-focussed career in lieu of jobs in the consulting or client-side, or even leaving the civil sector all together. And they are happy to give up higher salaries to gain time outside work. This raises questions about productivity, and how do you effectively switch a workforce that typically works a 60+ hour week into one that doesn't do more than 45? Or how do you more effectively remunerate people to ensure they are motivated to work the longer hours that are increasingly not the norm?
​
People moving out of Auckland

​
A year ago people stuck in Auckland were looking with green-eyed envy at the rest of the country and quite a number decided that they had done their time in the big smoke and moved out for good. Yet, this was short-lived, and not nearly as many people decided to relocate as was expected. Which is a shame, as many of the New Zealand Upgrade Programme projects that the government funded were in other parts of the country. Employers continued to struggle with attracting staff to move to the regions where the work was.


International Borders

​
The borders re-opened, and we could all travel again. Companies bought stands at employment expos around the world and prepared employment contracts for the thousands of people that were supposedly queuing up to move to Aotearoa New Zealand the envy of the post-covid world. However, this didn't quite materialise and as I stated a year ago – "I don't believe that this will be the boon that some are hoping for", we had anecdotal evidence of Kiwi recruiters having zero applicants for New Zealand out of hundreds of potential candidates at a UK job fair. Apparently beaten out by Australia and Canada and put off by cost of living, availability of housing, crime statistics, and Covid restrictions during the lockdowns. Go figure.
​
Australia, UK and Canada

​
Apparently pretty good places to work, with some very good salaries. At least that's what many Kiwi civil construction professionals thought in 2022, and as I assumed would happen, many continued to leave our shores for our commonwealth friends' much to our chagrin. Whether it was people headed back to countries they had previously resided in, young people heading off on an overdue OE, or other looking for higher salaries with lower living costs, they have all helped exacerbate the current staff shortage.
​
Salaries

​
Didn't just go up but increased significantly in 2022 across the board. Yet, in my opinion there was a definitive tipping point mid-year where employers started saying 'no' a lot more. The first half of 2022 was very busy in recruitment, with candidates getting snapped up quickly, but the salary demands soon became excessive in some areas, and employers began to push back. The downside to this was that candidates just stayed put and the hiring difficulty continued.
​
Overall, it has been a year of differing expectations between what candidates and employers want from each other, which has made getting people into jobs that much more difficult. Plenty of people are out there in the market looking for their next opportunity, and many are more than willing to come to an interview and discuss a new role. But with rampant inflation, extensive talk of salary increases throughout the economy and a large supply of available positions, they are very picky about what they will accept, and the hardest part of any recruitment process is currently getting people to sign an employment contract. Let alone dealing with the frustration over those candidates who received a job offer and then 'ghosted' away behind unanswered phone calls and emails.

The good news for employers is that the money they are investing into paying more effectively, staff benefits and retention schemes is working. Staff seem generally happier with their firms, less likely to change jobs and are more productive.

Looking ahead to 2023, we're in for an interesting ride on the macro-economic front and whilst the civil sector appears to be at full capacity currently, and despite what the Transport Minister is currently spruiking, the potential dearth of future construction projects in some areas of the country are making a few people nervous. So, what can we expect in the recruitment and staffing field?


Staff mobility

​
With fewer new large projects currently lined up in Auckland, and other areas such as Wellington ramping up the work, coupled with the huge challenges of recruiting new staff, companies will be putting even more emphasis on working out how to effectively move employees around the country to where the work is located. New Zealand is not a very mobile country compared with our international peers and designing effective remuneration packages, travel and accommodation options and potentially longer work roster systems will all be a challenge in 2023.


Training and Development

​
As we continue struggling to import the skilled workers required to fill New Zealand jobs, even greater emphasis will be placed on ensuring our existing staff are maximising their potential productivity. Investments into new technology that allows companies to actively track performance and competency needs will enable easier interconnectivity between employees, management and human resources.
​
Professional freelancers

​
As the supply of quality staff has significantly reduced over the past couple of years, a cohort of highly experienced professionals for hire has emerged. In 2023, this number will become significant and New Zealand will start to move closer to models used in places like the UK and Australia where freelancing is the norm in many functions. Often cheaper than consulting firms and a handy variable cost for fixed-term project work, being able to find a senior professional that can solve your problems at short notice will be a dynamic solution used much more over the coming year.
​
Boomerang employees

​
Following the so-called and supposed great resignation, the next apparent 'trend' is the rise of the boomerang employee, which is – as it sounds, an employee who returns to a company they worked for previously. We've all seen it happen before, and often was the fastest way to a pay rise in a larger corporate firm. Sometimes the grass isn't greener though, and while in years past a certain stigma existed against engaging with anyone who dared leave your employ, nowadays people see the value in re-engaging with their alumni, maintaining relationships, and hopefully bringing them back into the fold, though usually with more responsibility and a larger salary. With statistics showing that in the past 10 years boomerang employee numbers have doubled, in 2023 expect this phenomenon to increase further.
​
Smarter workforce planning

​
Where once it may have just been assumed that employees will go where they are sent, this year any seeds of doubt over staff member's employment security, role or future job location may result in a quick resignation. Which means that companies must be smarter than ever in managing their re-deployments and workforce plans. Much like planning for risk scenarios in a construction programme, developing strategies for worst, average and best-case employment conditions, and actively engaging regularly with all staff on their career plans and future projects will ensure that you are best prepared to have the necessary human resources in the right place at the right time.
​
Regardless of the external environment and macro-factors, your recruitment objective will usually always be the same. Attract the best talent for the required job functions at the appropriate time and ensure they are as productive as possible for the longest period. Focus on achieving this (it's not easy) and you'll always be ahead of the competition.
​
This year, with an election pending and constant global change lets hope for plenty of new opportunities and projects to keep us busy. I'm keeping my fingers crossed it won't fly by so fast.