Consultant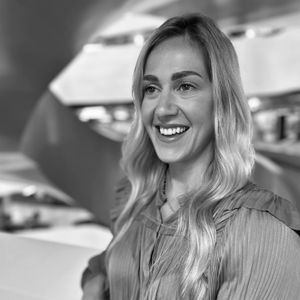 Back to jobs
Job description
Intermediate Planner Needed!!

Are you an experienced planner seeking the next step in your career? Do you have a passion for engaging in diverse and exciting projects? Are you drawn to a workplace that boasts a supportive and inclusive culture? If this sounds like you, an exceptional opportunity awaits!
Join this dynamic, multi-disciplinary firm nestled in the heart of Auckland. Renowned for their commitment to shaping the future and positively impacting our communities, they've earned their place as a leader in the industry.

The benefits?
Engaging Projects: Work on a wide spectrum of thrilling and impactful projects in Auckland and beyond. From urban development and sustainability initiatives, your contribution will leave an enduring mark on the cityscape.
Stellar Culture: Enjoy a culture of unity, innovation, and inclusivity. They believe that a diverse team brings fresh perspectives, and they celebrate individuality. Within this team, you'll find not just colleagues, but a close-knit family.
Career Advancement: Their commitment to your growth is unwavering. Whether you aspire to expand your skill set, shoulder more responsibilities, or explore other facets within planning, they offer both support and opportunities to help you achieve your aspirations.
Work-Life Harmony: They deeply value work-life balance and provide flexible arrangements that enable you to excel in your professional and personal domains.
Above market renumeration and benefits compared to other companies within the same industry.

About the Role?
As an Intermediate Planner, you will play an instrumental role in shaping the planning and development of projects. Your core responsibilities include:
Conducting exhaustive research and analysis to bolster planning initiatives.
Collaborating closely with a team of multidisciplinary experts.
Crafting detailed reports, proposals, and presentations for clients and stakeholders.
Injecting innovative ideas to elevate project outcomes.
Keeping abreast of industry trends and best practices.

About you?
To flourish in this role, the ideal candidate should possess:
A degree in urban planning or a closely related field.
2-3 years NZ planning experience
Demonstrated experience in planning and project management skills.
Exceptional communication and interpersonal abilities.
A fervent dedication to sustainability and community development.
The aptitude to think creatively and tackle intricate challenges head-on.
If you are interested in hearing more about this exciting opportunity, be quick to apply. Alternatively, you can call Anna Mayhew on
0275875577
or email
anna@84recruitment.co.nz