Consultant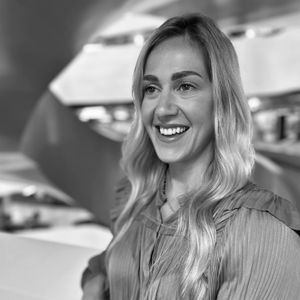 Back to jobs
Job description
Senior Planner – Auckland
About Us:
Are you ready to collaborate with a dynamic and high-performing team of professionals?
Do you want to work for a company that boasts top-tier clients and exciting projects?
Are you seeking a genuinely great team environment with a positive culture?
If so, I have an exciting opportunity for you!

Position: Senior Planner or experienced Intermediate Planner
About the Role:
This company takes pride in their reputation and have track record of delivering exceptional results for their clients. As they continue to grow and attract notable clients, they are expanding their Planning team. Reporting to the Planning Regional Lead, your primary responsibility will be to ensure the thorough and accurate execution of applications and related work, all while providing outstanding service to clients.

Key Responsibilities:
Prepare, lodge, and manage regulatory approvals and actions under the Resource Management Act, local bylaws, and national statutes.
Contribute to the processing of Council applications.
Undertake plan reviews and preparations.
Assist in pre-application preparation, attend meetings, and offer guidance.
Provide due diligence and planning advice to clients.
Cultivate relationships and actively engage in the local market to identify and secure new work.
Offer support and guidance to junior team members and provide advice to the wider team when needed.
Handle appeal work.
About You:
Minimum of 4 years' experience as a Planner in the New Zealand environment.
In-depth knowledge of relevant statutes, local bylaws, and the RMA.
Strong technical ability.
Tertiary degree in Planning.
Excellent communication skills, both verbal and written.
Highly organized with keen attention to detail, while also understanding the bigger picture.
Team player who values a supportive work environment and takes pride in their work.
Benefits:

Competitive salary and flexible working arrangements.
Life insurance scheme.
Employee-share programme.
Professional memberships and active career development support.
Employee assistance program.
Empathetic approach to individual needs.
What truly sets this company apart is the team's genuine enjoyment of working together and relaxed yet professional office environment. They have regular social events, fostering strong working relationships and creating a welcoming atmosphere.

If you are seeking a company that prioritizes your growth and well-being, please click apply or email your CV to anna@84recruitment.co.nz or call Anna Mayhew on 0275875577 for more information. I look forward to receiving your application!